---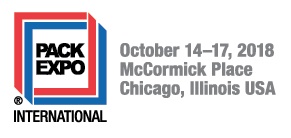 As the countdown to PACK EXPO moves from months to just weeks, it's more important than ever to stay on track and take advantage of the resources available to you.
Here are 4 more things you should be doing now:
1. Participate in PACK EXPO Exhibitor Webinars. PACK EXPO International has made it convenient for you to get ready for the show. These complimentary exhibitor webinars will train you on how to utilize the free exhibiting elements of the show.
August 1 - Webinar #2 - Customer Invite Program

August 15 - Webinar #3 - Understanding the Exhibitor Services Manual
2. Get your comp code and customized invite materials. Complimentary Customer Invites will help drive more traffic to your booth and fill your sales funnel with leads, and your comp code will get them there for free! Read all about the program here and participate in the August 1 webinar to learn more.
3. Finalize your exhibit and order show services. As you finish planning your machines, exhibit and booth properties, it comes time to order your services. Be sure to place your order prior to the August 27 discount deadline to receive 30% off all services (excluding labor and material handling.)
Everything you need to know about show services and complete your orders can be found in the Exhibitor Services Manual.
4. Register your staff that will be attending the show and be sure they have hotel rooms.
September 7 - last day for guaranteed hotel rates and availability

September 28 - last day to receive exhibitor badges in the mail and the last day for the $5 rate.
Don't forget about the resources available to you 24/7 provided by PACK EXPO. The First Time Exhibitors section, FAQs and Exhibitor Success Guide are great reference documents to help guide you through all your planning.
If you missed Part 1 in this series, click here to read about 6 more things you should be doing for a successful show.
Sign up for our blog to receive all future Countdown to PACK EXPO updates.
---