Celebrating 10 Years
Since opening in 2013, our company's mission has remained the same–to provide the best marketing and trade show services that you can find in the packaging machinery industry and beyond. That's why we focus 100% on supporting packaging, processing and material handling OEMs.
To kick off our 10th anniversary, we're sharing the history of KG. Read on to explore some of our highlights through the years.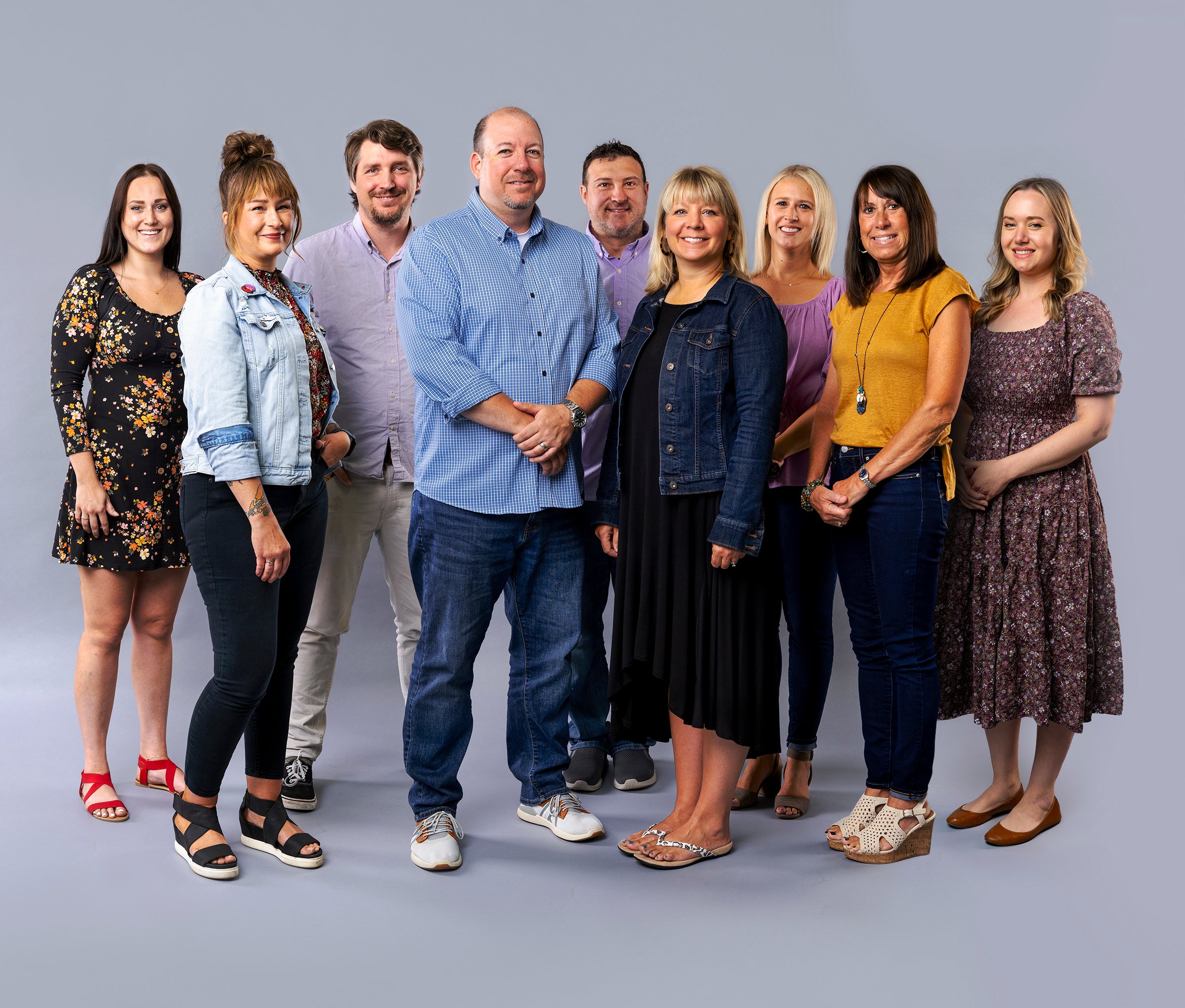 A Decade of Making Our Mark in Packaging Machinery Marketing
Ray & Jennie Kondracki officially founded Kondracki Group, LLC in August of 2013 from the dining room of their 1-bedroom condo. After some periodic freelance work and over a year of planning and meeting with trusted advisors, they felt confident that this gig could be a viable business.
But choosing to target the packaging industry was no accident. Between the two of them, Ray and Jennie drew upon decades of experience in the industry. This allowed them to leverage their backgrounds and relationships within it to strategically position KG as the go-to resource for packaging OEMs that needed help with marketing and trade shows and just didn't know where to start.
It also sets KG apart from other marketing agencies and trade show houses. In fact, we are still the only marketing agency that focuses exclusively on packaging, processing and material handling.
Fun Fact: Ray's first job in high school was at Triangle Package Machinery Company...sweeping floors, picking parts and making sample bags. In 2021, Triangle became one of KG's "core" clients. It's amazing how things come full circle!
A year later, KG signed its first two major OEM clients. This included a turnkey exhibit at PACK EXPO for JLS Automation.
Check out our first booth with JLS compared to our most recent:
Continuing to Build Momentum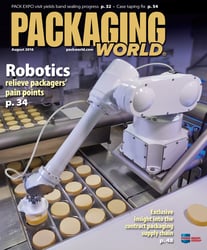 By 2016, Jennie joined the business full-time. This surpassed their goal of the business supporting both of them by the end of the third year. That same year, we helped our client JLS Automation land a cover story with Packaging World featuring their partnership with Barron County Cheese!
In 2017, we were fortunate enough to hire our first full-time employee. To gain more visibility within the industry, KG went through a rebrand effort the following year as we continued to gain momentum.
Securing Cover Stories and More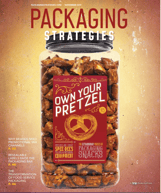 In 2019, business dictated bringing graphic design services in-house and our team moved into our first office location in Hartland, WI. The same year, we landed a cover story for Spee-Dee Packaging Machinery with Packaging Strategies about their partnership with Pretzels, Inc.
This was in addition to securing four cover stories for JLS Automation about their partnership with Just Born in Packaging World's PACK EXPO issue, ProFood World, OEM Magazine and Automation World!




To top it off, Just Born won the ProFood World Manufacturing Innovation Award and were honored at PACK EXPO.
New Opportunities for Growth
2020 got off to a running start. And despite COVID-19, KG and our core client base continued to grow.
In-person trade shows shuttered, but new opportunities presented themselves. This led to an influx of requests for professional photos and videos needed for virtual events, which would shape our growing business for the next few years.
As restrictions began to loosen, trade shows started to reopen. The industry was itching to be back in person, and so were we. It was great to get back to the show floor and see our industry friends and colleagues at PACK EXPO and Process Expo in 2021!
We also moved into a larger office location for our growing staff. This came just in time for us to bring copywriting, content development and PR in-house.
Our Biggest Show Yet
In 2022, KG had its largest PACK EXPO yet, including managing, designing, and producing over 12,000 square feet worth of booths!
We also planned Triangle's 100th-anniversary celebration, which took place during PACK. It was a once-in-a-lifetime experience to be part of–especially given Ray's history with them.
Earlier that year, professional photography and videography moved in-house. And, as we strengthened our trade show services, we began to store and manage client booths in-house.
2023 and Beyond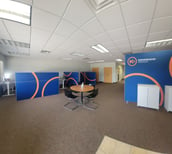 Due to continued growth, we recently opened our second office in the same building. We're also currently planning to move our Exhibit Team into a 7,200-square-foot warehouse as that side continues to grow.
...and yes, we are gearing up for our biggest PACK EXPO yet!
The entire KG family is thankful to all who have made our journey possible. Although we may be biased, we truly believe that the packaging industry is one of the best and strongest to be associated with. We can't wait to see what the next decade of business brings for KG and its clients!
Interested in becoming part of our story? It all starts with a simple click.