As packaging industry professionals, there's nothing quite like going to PACK EXPO. As packaging is the only industry we play in, PACK really has become our SuperBowl! The awe of seeing new technology and the excitement of talking shop with colleagues and customers never seems to fade. But for our team at Kondracki Group, this year stood out from previous ones. With a few new team members attending their first PACK EXPO and a couple of new clients since the last in-person show, this year's Vegas show was a win for the books.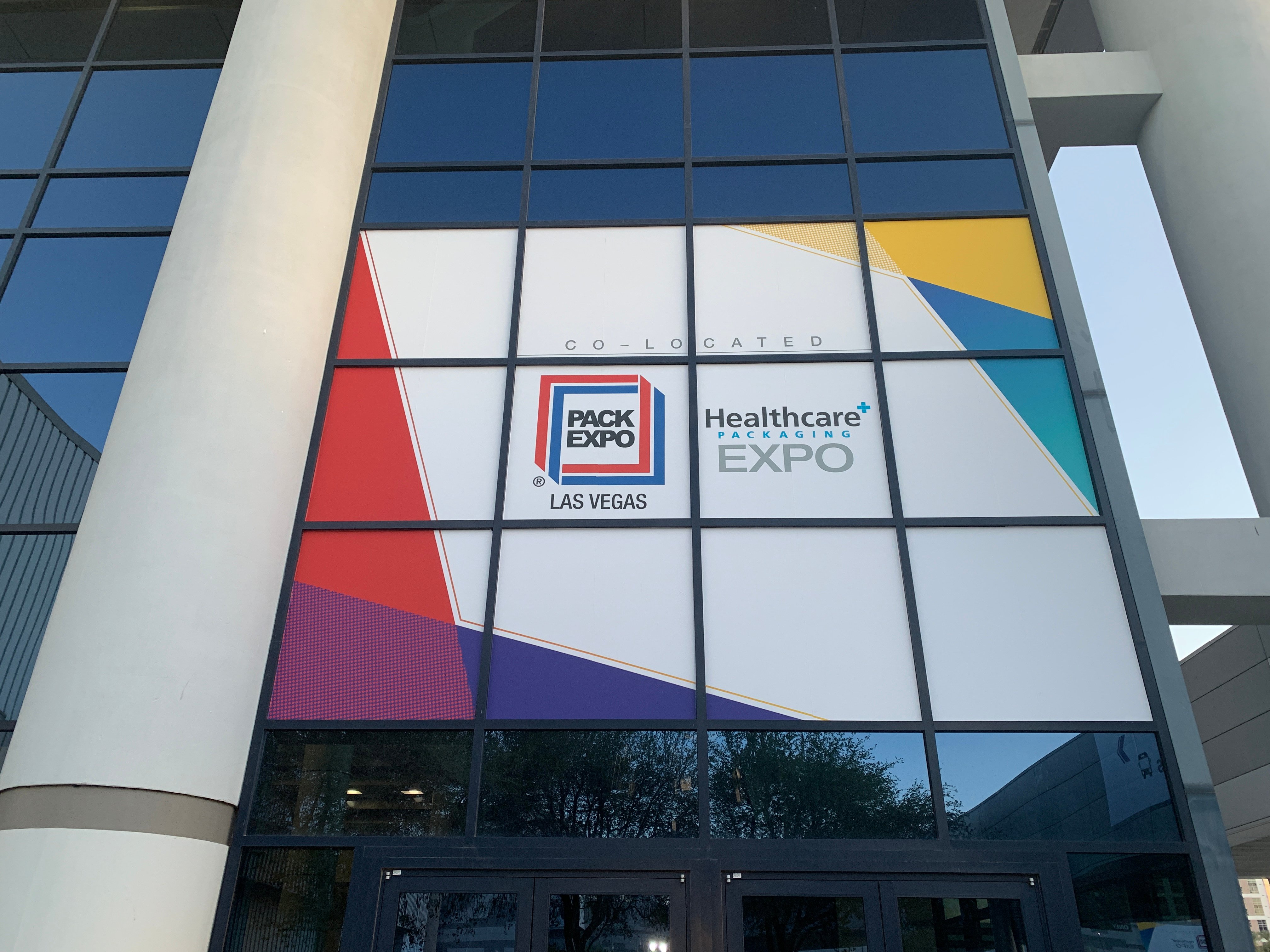 From managing a number of booths to hosting several media visits, we stayed busy and walked countless miles (literally) while our clients enjoyed an increase in their booth traffic and lead activity.
While everyone catches up on their emails, work and LinkedIn connections post-show, we wanted to share a few insights from PACK EXPO Las Vegas 2021.
Increased KG Presence
For the first time, we had five team members on-site, four of which were present for 10 days from setup through show close. From initial concept to final details, we were proud of how all of the booths turned out—our many months of planning and a full week of set-up paid off.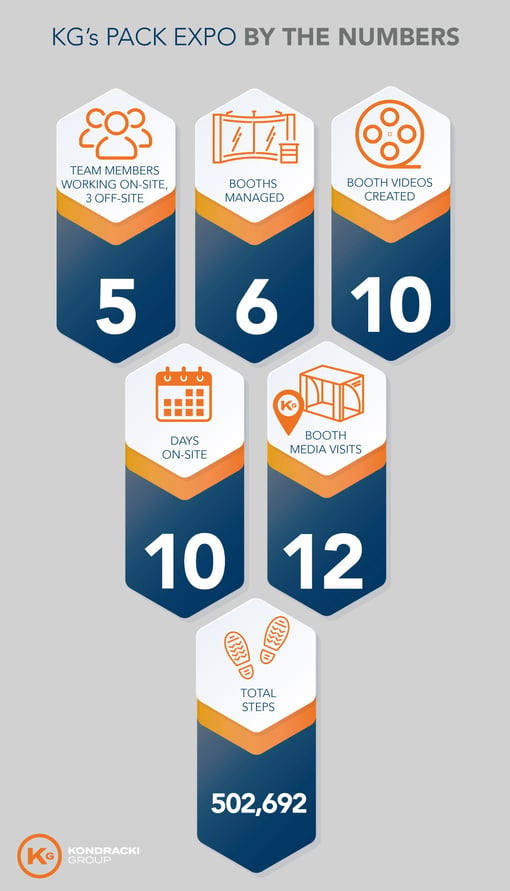 Before the show began, we once again sponsored a hole at the PMMI Education Foundation's golf outing. We've enjoyed being part of this event for several years now and are glad we could play our part. The PMMI Education Foundation provides financial support to its partners in the U.S. and Canada to encourage students to pursue careers in packaging and processing.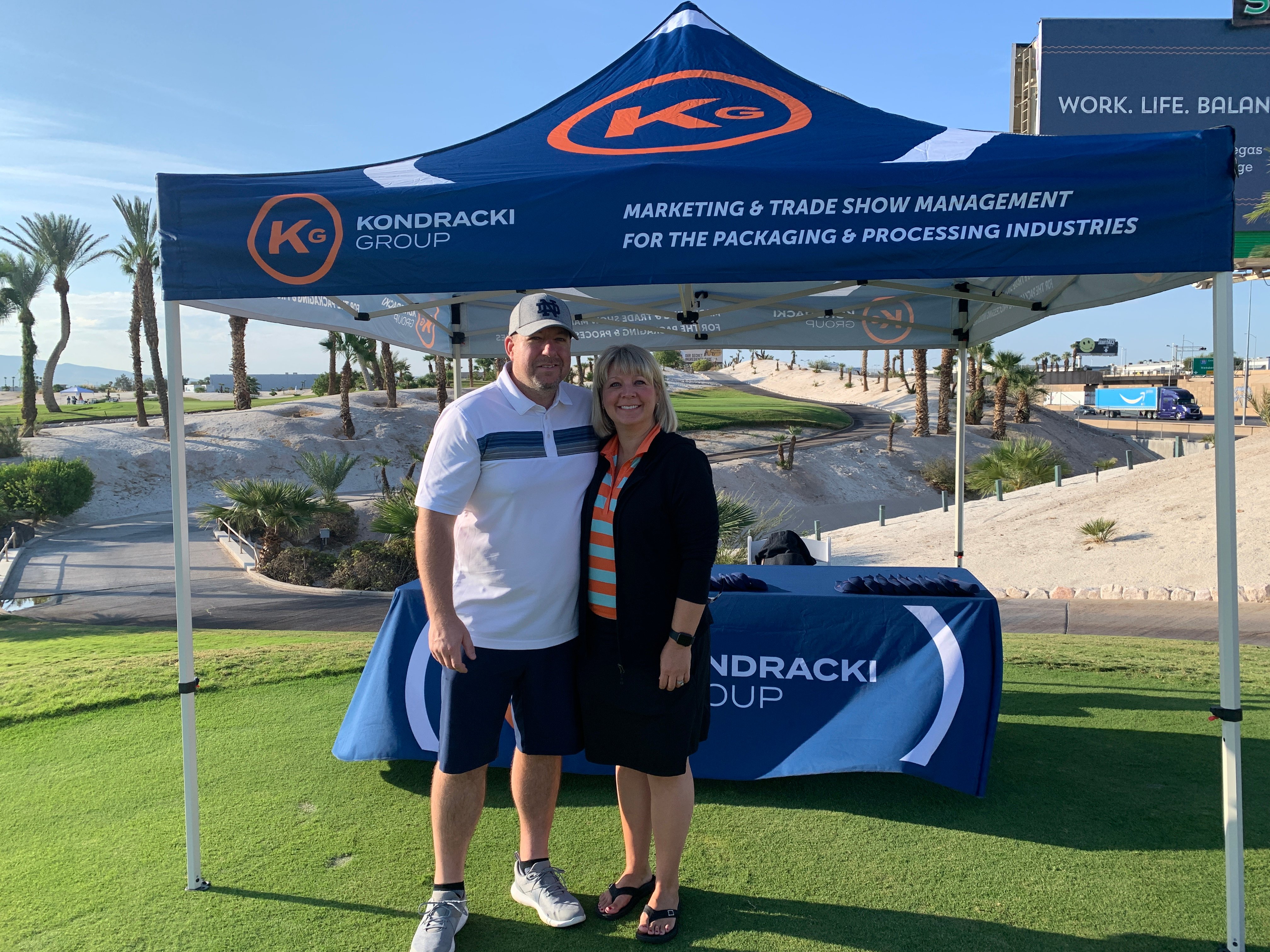 Once the show kicked off, the real excitement began! We hosted 12 booth media visits for our clients throughout the 3-day show. At these visits, various magazine editors had a chance to speak with our clients about their latest and greatest technology. These meetings help foster year-long editorial opportunities for our clients. After all, trade shows are only a few days a year, so our marketing strategy doesn't stop after the show is over.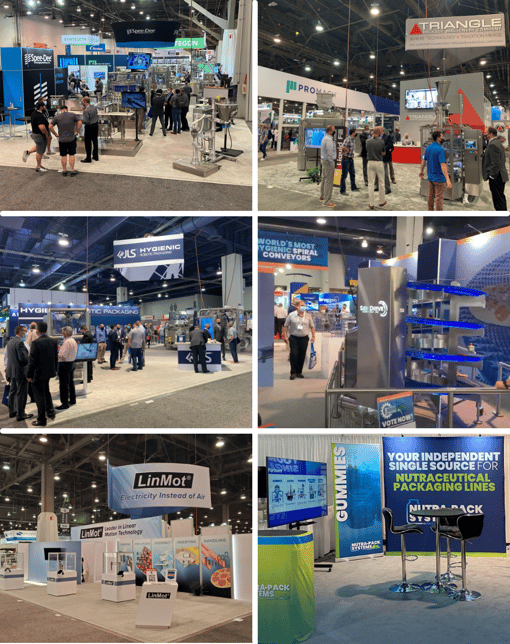 Observations From Our Team
We used to say the robots are coming. Well, they are

here

! It seems that every other booth has some kind of robotic application these days. Robots are a great way to fill labor gaps.

There is an ever-present need for good talent. Many companies displayed hiring signs in their booths—something we have not seen in the past.

Even with booth traffic about the same as PACK EXPO Las Vegas 2019, lead quality was up across the board no matter who we talked to.

More and more exhibitors put an emphasis on sanitary design.

Automated cannabis packaging solutions are becoming increasingly available.

Booth trends: LED screens and backlighting have become more popular at PACK. Booths are becoming simpler, neutral-colored carpeting is being used more often.
Awards
CTI Foods received a 2021 Manufacturing Innovation Award from ProFood World Magazine. This was the 2nd award in the last two shows for a JLS Automation customer (Just Born also won in 2019). JLS partnered with CTI Foods to develop "tacobots" to assist with their hot taco packaging line. KG is proud to have been part of the nomination process for both of these awards. Read more about this project here: https://www.profoodworld.com/automation/process-instrumentation/article/21577590/cti-foods-automates-its-taco-packaging-line-with-jls-automations-eoat)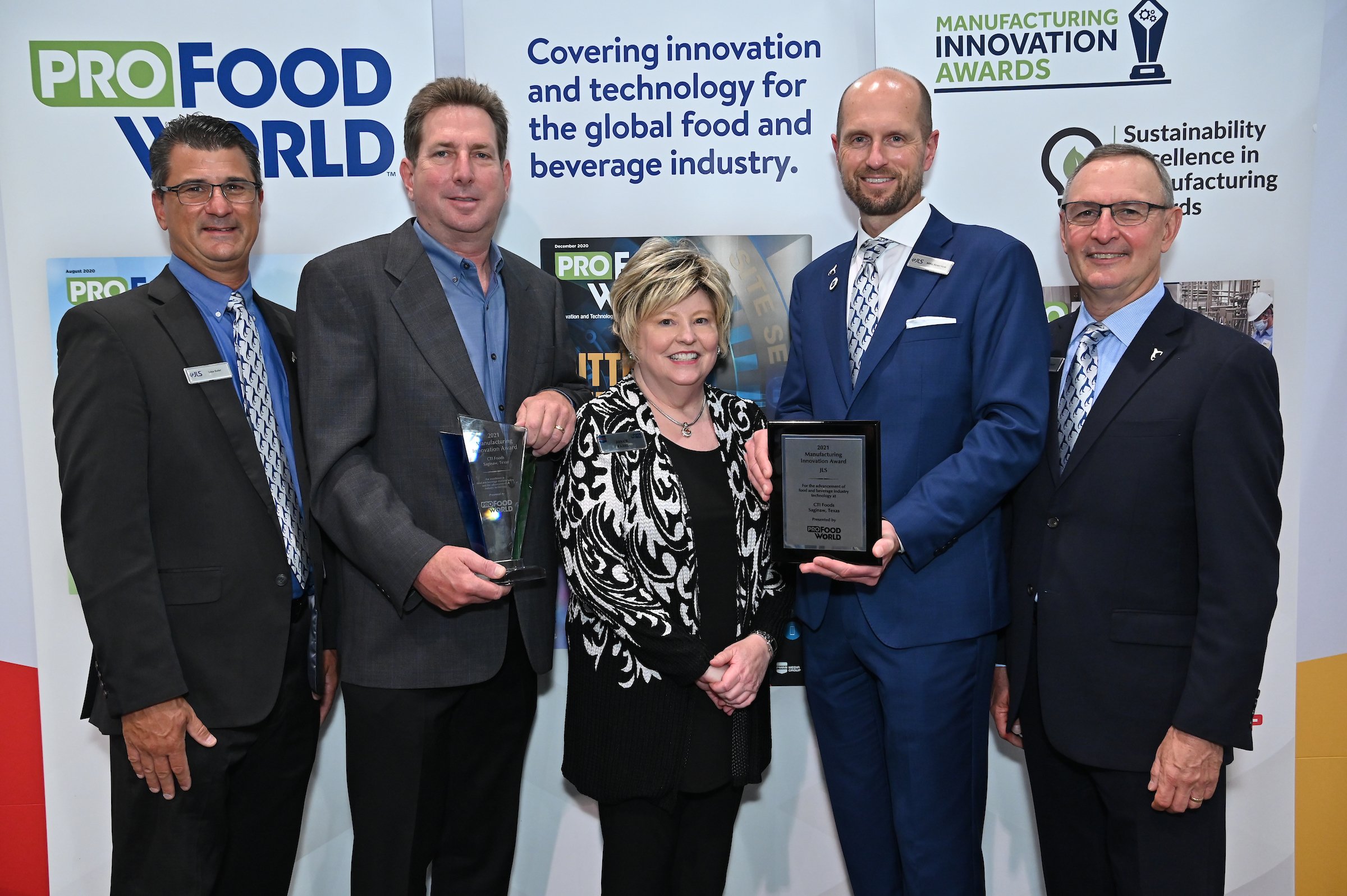 SideDrive Conveyor Co. was also one of three finalists for the PMMI Technology Excellence Awards. The PMMI Technology Excellence awards celebrate technological excellence in four categories: food & beverage, general packing, general processing and personal care/pharma. SideDrive was a finalist for the general processing award, boasting the most sanitary conveyor in the world—a feat in technological excellence that is nothing short of noteworthy. There were over 100 entries for this award, and the winners were chosen by mobile app and online voting.
PMG Content Strategy Sneak Peek
Our team had an exclusive sneak peek with PMMI Media Group about a new content direction they are moving in. We're excited for what's to come and looking forward to incorporating this new strategy for our clients.
Thank You Videos
A service we provide to our clients is putting together thank you videos which capture footage from their booths. This includes customer and media interactions, machine demos and general booth activity. These 30-second videos are used on social media as well as in email blasts to booth visitors thanking them for visiting.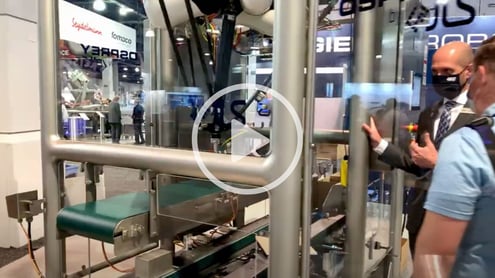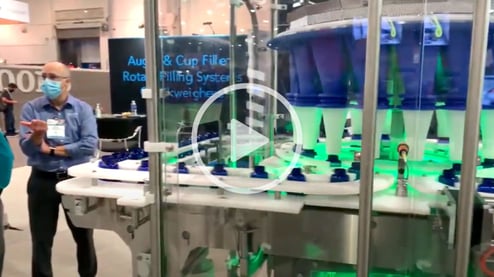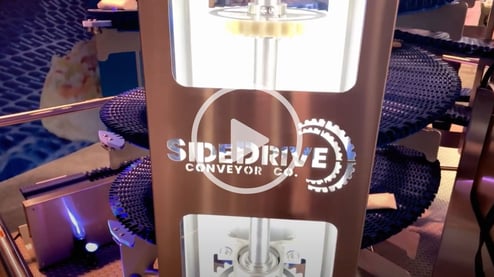 Customer Testimonial
Thank you to Kevin Mauger at SideDrive Conveyor Co. for the kind words. KG provided show planning services for both SideDrive and Nutra-Pack as well as new turnkey booths for both of them.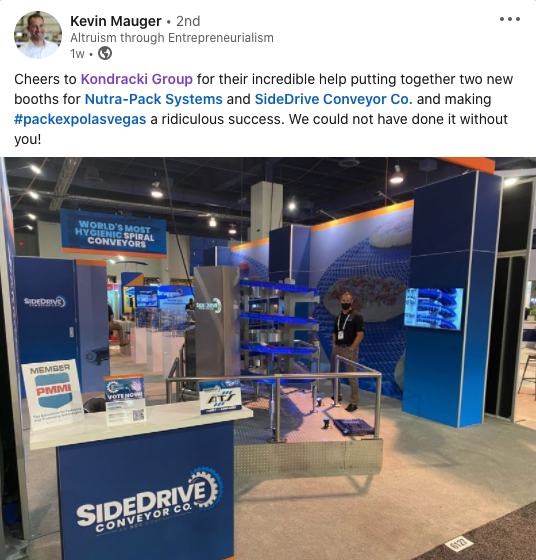 While our clients all had successful shows, so did our team. Our entire team would like to thank our clients, media colleagues and partners for a successful PACK EXPO Las Vegas. It was great to be back in person! See you at the next event!